Welcome to Azimus
The music of Azimus could be beamed in from another planet! You could imagine little green men dancing about their space to their album "Proof of Concept". Azimus create songs with the texture of passing clouds and calm seas, topped with lyrics as calmly beautiful as they are fraught with pathos and tension. It is this an atmosphere of longing and searching that gives their music warmth as well as their ability to write melodies that radiate an infectious sense of joy.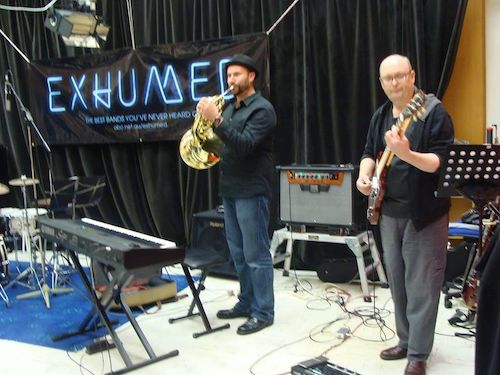 Azimus at the ABC studio in Launceston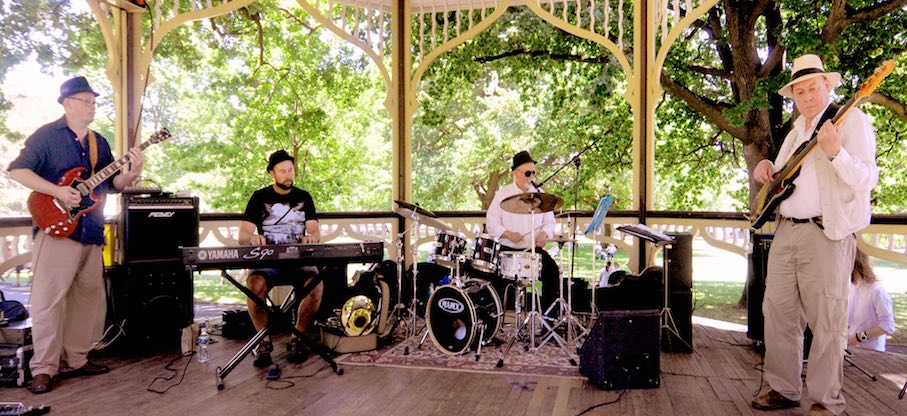 Azimus live in Launceston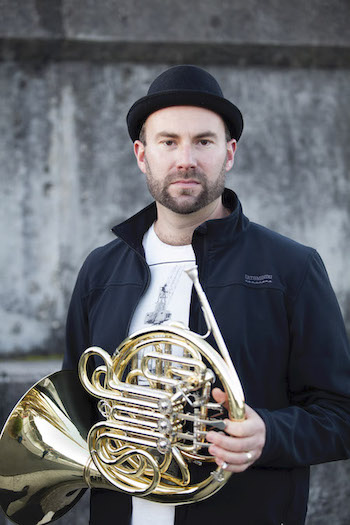 Azimus has been influenced by the likes of Steely Dan, Brian Eno, Soft Machine, Television and even Claude Debussy! They have combined piano transcendence with traditional songwriting to create what is bound to become music standards. The band has been taking time out recently to reinvent themselves, but are now back in the limelight.

Azimus offers an uncompromising poignancy to a music that is movingly about love, happiness, and the joys of just being, playing just for fun. Although sometimes understated, Steve Davis's voice and lyrics will be cherished for years to come.

There is plenty of sex in modern music, but precious little sensuality. Azimus has tried to remedy that shortage with a cocktail of beautiful melodies and soulful harmonies. The secret of their album "Proof of Concept" lies in their multicultural approach to writing music, combined with great poetry.